Spire Hospitality's Eco-Friendly Practices Explained by Tim Foley and Featured in Hotel Executive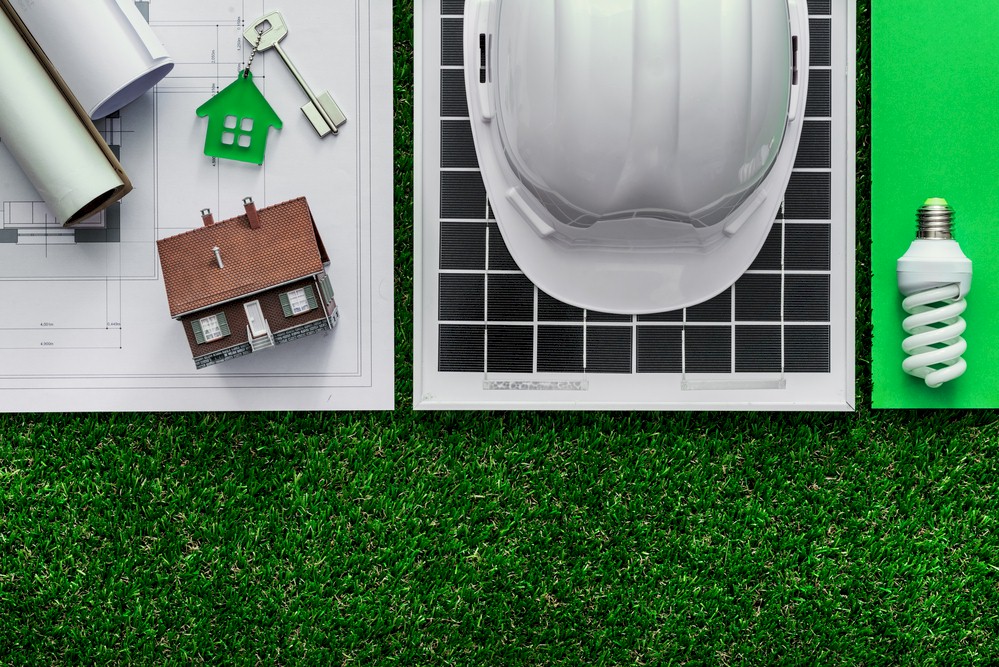 With green practices such as towel and linen reuse and recycling vestibules available in guestrooms considered point-of-entry for the environmentally-conscious traveler of today, Spire Hospitality often explores and encourages ways our properties can go well beyond the expected to decrease our environmental footprint while controlling costs through sustainable practices.
According to a March 2015 Cornell Hospitality Report, Environmental Sustainability in the Hospitality Industry, "…certain sustainability practices could be considered nearly universal in the lodging industry, based on a study of 100 resorts in the United States. Among the common green practices are water conserving fixtures and linen-reuse programs… The study finds an increased willingness (of guests) to participate when hotels offer incentives, such as loyalty program points, for participating in environmental programs."
In today's travel environment, hotels and brands are expected to obligate ourselves to be socially responsible, and a management company overseeing a multitude of different brands has the opportunity to operate in such a manner. Managing a number of different branded properties challenges the Spire Hospitality leadership team to identify fitting programs which can be embraced across all brand flags, while showcasing a natural cost-savings benefit in addition to allowing each of our properties to be good stewards of our earth and their respective communities.
Annual management conferences and awards programs allow us to bring leadership teams together to share best green practices and recognize those properties going above-and-beyond in the environmental impact sector. Many years ago, Spire Hospitality adopted a number of corporate pillars to speak to our stewardship for both the earth and the communities in which our hotels call home. The impact of a few, focused initiatives has been significant and measurable, allowing us to showcase quantifiably significant results of implementing simple programs at multiple properties.
Three simple ways Spire Hospitality 'Manages Green' include:
1. Thinking Beyond Renovating Green
As Spire Hospitality embarks on renovation projects, we have the unique ability to not only implement standard brand requirements, but also utilize effective green measures from other properties. Being green in the renovation process can go far beyond LED lighting. In the past two years, we have overseen renovations at eight Embassy Suites properties across the nation, in addition to renovating Marriott/Westin spaces, allowing our team to become familiar with brand standards as it relates to green renovations. At the DoubleTree by Hilton Orlando at SeaWorld - where we just wrapped up a 40,000 square-foot meeting space expansion and full-scale multi-million dollar renovation - we were able to implement a reclaimed water initiative. All water used in the landscape on-property is groundwater and/or Orlando canal reclaimed water, thus decreasing the environmental impact of this Florida hotel. In California, where water is at a premium, the Marriott Burbank Hotel removed all high-water need landscape during the recent renovation, creating a high-desert designed landscape, featuring foliage which needs little to no water. The grass turf was replaced with pebbles and cactus is used throughout for a locally-indigenous look that is and also environmentally responsible.
Once renovations are completed, we challenge our properties to find ways to showcase their 'green' to their guests, involving guests in the initiatives when possible. It is estimated that nearly three-quarters of hotels' environmental impact in the United States is due to excessive consumption. At properties like High Peaks Resort in Lake Placid, New York and DoubleTree Orlando, all guests have the option of having a "Green Stay." If a guest elects to go green, their guestroom is simply 'freshened' by housekeeping, not cleaned each day of the stay, thus reducing the amount of water used for washing linens. In addition, this reduces the amount of potentially harmful detergents that are used in the washing process, and saves the respective properties on housekeeping and laundering costs. In exchange for choosing a green stay (many properties see as much as 10 percent of their respective active room inventory choose this option each night), guests receive a food & beverage credit to applied during the stay.
Other simple-to-execute initiatives that are financially beneficial for our properties include installing faucet aerators to restrict water flow, utilizing photocell lighting in exterior and corridor spaces to conserve energy, implementing a digital review of daily reports and files versus printing and wasting paper, using twist timer lighting for storeroom or back-of-the-house spaces to keep lights from staying on when rooms are not-in-use and leaving all guestroom lights with the exception of one lamp off when guests are not in-room. At Embassy Suites Portland-Washington Square, its water conservation initiative saves 1.7 million gallons of water annually.
2. Management-wide Green Non-Profit Partnership
As our management business continued strong growth in recent years, and as tourism research continued to indicate our guests seeking ways to extend their green lifestyles when on the road, Spire Hospitality sought ways to create a tangible way to give back. Our leadership team saw the opportunity to identify a consistent, long-term partnership with a fitting organization in which all of our properties could be involved. Our goal was to find a fitting program and incentivize each of our hotels to participate in a simple-to-execute, yet impactful program, encouraging participation through annual corporate recognition and awards.
This year, Spire embarked on our sixth consecutive year partnering with Clean the World. Clean the World leads a Global Hygiene Revolution to distribute recycled soap and hygiene products form hotel and resort partners to children and families in countries with a high death rate due to acute respiratory infection (pneumonia) and diarrheal diseases (cholera) - which are two of the top killers of children under five. Since the first Spire property adopted the Clean the World program in 2012, all Spire properties combined have collected 57,202 pounds of soap, which means that due to each hotel's efforts, Clean the World has distributed 305,702 bars of life saving soap to children and families in need worldwide. In addition to providing for those in need, but finding a good way to reuse what would otherwise be garbage, Spire properties have diverted 18,351 pounds or 9.2 tons of waste from hitting landfills.
During Spire Hospitality annual conferences, the company takes team members to volunteer in the Clean the World locations, showcasing the importance of the give-back initiative. Not only do our hotels enjoy the significant impact of participating in this program, we see our hotels engaging in friendly competition to be the most resourceful as it relates to our partnership. Creating a corporate pillar around a singular partnership allows management companies to create a measureable difference. In addition, brands like Hilton recognize properties with significant impact. In the past two years, two of our properties - DoubleTree Orlando at SeaWorld and Embassy Suites by Hilton Portland-Washington Square- have been recognized with brand awards around their respective Clean the World initiatives. Embassy Suites by Hilton Portland-Washington Square was proudly named the number one performing hotel among all Hilton all-suite properties and the Spire portfolio last year, gaining nationwide notoriety for its work with this non-profit partnership.
3. Creating Hyper-localized Involvement Opportunities
Beyond being environmental stewards, Spire Hospitality also seeks ways to encourage local involvement from each of our hotels across the nation. While the management company is based in Chicago, our task-force team works with each property at launch to seek local organizations for involvement. The leadership teams at each property find ways to quickly become engaged from a civic standpoint, serving on boards, working with local charities and connecting with the local CVBs and Chambers. A great example of this includes properties like DoubleTree Orlando choosing to participate in the Green Destination Orlando initiative. Leadership at Embassy Suites by Hilton Portland-Washington Square finds local partnerships that speak to their employees, involving associates in the local give back initiatives. One of several local non-profit partnerships for Embassy Suites by Hilton Portland-Washington Square, the Good Neighbor Food Pantry provides associates at the hotel with weekly volunteer opportunities to sort and prepare fresh produce for delivery to local at-need families (this volunteer opportunity takes place on-property, in the employee cafeteria).
In addition, we challenge our properties to make smart purchasing choices - offering guests as much local culinary options as possible, not only reducing the impact of delivering goods from great distances, but also immersing guests in the respective local farm-to-table, garden-to-table and fish-to-table culinary scenes. This hyper-localized focus allows us to create a strong community footprint and identify ways our properties can engage to build a stronger, greener community.
As leaders of this industry, we have a broader responsibility to find ways to fill the sustainability bucket. At Spire, our commitment is grassroots driven; we ask our properties and managers to be committed to social responsibility and go far beyond the simple 'intent to recycle.' We have many properties that really bring this corporate pillar home, leaders who have an incredibly strong focus on being good stewards. These properties not only see the 'feel good' impact of going green, but also showcase measurable bottom-line results from implementing such programs.
The 2017 Credit Suisse Global Investor report, states that millennials (the fastest growing sector of travelers) are driving sustainable practices in various industries and shares that "…companies must deliver good social and environmental performance and engage in sustainable practices or their future growth could be at risk." Regardless of the reasoning why management companies choose to 'go green,' the research is clear - being good stewards of our earth and communities will continue grow in importance for this industry. Identifying a few simple practices, and adopting these as corporate pillars will pay off in the long-term.
Please click here to read original featured article.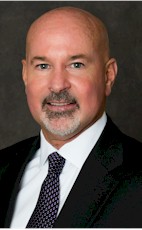 Tim Foley, an industry veteran with more than 32 years of experience, serves as Spire Hospitality Vice President of Operations. Mr. Foley brings a wealth of experience and proven results in Resort Operations, Brand Repositioning, Asset Management and Food & Beverage Operations. Spire Hospitality, based in Chicago, Ill., is a third-party operator of 6,293 room keys and nearly 400,000 square feet of meeting space in hotels including unique independents and across celebrated brands such as Hilton Hotels & Resorts, (IHG) InterContinental Hotels Group and (MAR) Marriott International. Spire Hospitality offers expertise in all facets of hospitality management and is committed to preserving, protecting and enhancing the value of hotel real estate. Prior to joining Spire, Mr. Foley held the position of Vice President of Asset Management with Tiburon Capital, where he had oversight responsibilities of a number of large destination resorts. Mr. Foley can be contacted at 847-498-6650 or tfoley@spirehotels.com Please visit http://www.spirehotels.com for more information.